Skip Hire Earlswood
"Excellent service. Prompt delivery and collection. Good range of skip sizes. Will definitely use this company again. Thank you! "



29/11/2016
by RichardJ-112

Great service
"Skip was delivered and collected exactly when I asked. Really helpful Driver, Tony, thank you. Will definitely use again. "



25/10/2016
by NiM-2

Amazing service!
"I ordered my skip and it came the next day, we filled it in 2 hours and they kindly collected it the same day! Really pleased with the service, it even came with a smile!! :)"



04/08/2016
by BethanW-5

Excellent Service
"Very prompt communication, skip was delivered and collected as arranged with no hassle. "



16/06/2016
by ChrisC-146

SKIP PICKUP
"Skip delivered quickly as a rush job - no fuss. Picked up when requested - again, no bother. Another good job completed quickly and efficiently. Thanks Tony"



28/04/2015
by MIKETHEBUTLER

EXCELLENT SERVICE
"Tony is very helpful and has a range of skips at very reasonable prices. He rang me to tell me when he was en route and delivered the skip at a date and time to suit me, collecting the skip quickly once we had filled it. I would recommend Shirley Skip Hire and would definitely use this company again."



27/01/2014
by Didy514

Service
"Service is first class. Polite, friendly and extremely helpful. I cannot recommend this company highly enough and would certainly use them again."



20/01/2014
by daniel2001

service
"Extremely helpful company. The people I have spoken to were extremely polite. The skip turned up when it should and was collected promptly. I can highly recommend this company and would certainly use them again."



20/01/2014
by daniel2001

Top Notch
"Shirley Skip Hire are efficient, friendly, helpful, polite and punctual. This is the 4th time we have used them. Highly recommended."



20/01/2014
by Helen182

EXCELLANT SERVICE
"Great friendly helpful service,delivered at a time that was convenient to us,and collected on time,would recommend."
20/01/2014
17/01/2014
by StephanieSmi

Excellent Service
"Skip delivered and collected exactly on time and as arranged. An excellent and friendly service - and one which i will use again - Recommended!"



22/08/2013
by Steve1959

Fast Effecient Service
"Very impressed with service - managed to get skip within two hours of phoning - filled it same day and it was collected mid morning on the next day. Would strongly recommend."



24/05/2013
by Ian__C

Great service
"Friendly and reliable - made cleaning up after our wedding much easier!"



01/05/2013
by rozpearce

Reliable service
"We used Shirley skip hire last year and they were really helpful. They just collected another skip from us and again it was delivered and collected on time. Thanks for the good service."



09/03/2013
by Diggins

Skip Hire
"I have used Shirley Skip Hire on three occasions and have found them to be extremely reliable. Their delivery and collection of the skips have always been on time. I would not hesitate in recommending them."



01/02/2012
by Youngs

Great service
"Professional and courteous service with a 'can do' attitude. Skip arrived and collected on time and at a time to suit us. Thanks for a great service, we will use you again and can recommend your business to anyone."



21/12/2011
by HTasker123

Brilliant service!
"Placed an order over the phone for a large skip. it arrived on time and was even left for a few extra days free of charge. Excellent service and loveley polite staff.. deff be using and recommending them again."



21/12/2011
by Anatolian_Sky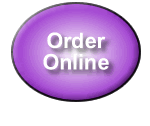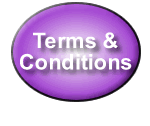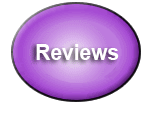 ---
Shirley Skip Hire, Earlswood Trading Estate, Poolhead Lane, Earlswood, Solihull, B94 5EW
Registered Waste Carrier Licence: BUT/772048