CONDITIONS OF SKIP HIRE
SKIP MUST NOT BE OVERLOADED - SEE CONDITION 7 BELOW
1
The customer warrants as a term of the contract that he has lawfully obtained every necessary authority or licence from the Local Authority which may be required in connection with the use of containers supplied under contract.
2
The customer at his sole discretion directs the driver where to deposit the container, the driver being for the purpose of the deposit the agent of the customer.
3
The customer accepts responsibility for all damage and losses however caused during the deposit, hiring, collection and due performance of this contract including such liability as may arise from the negligence of the Company its servants or agents or otherwise.
4
The customer is responsible for ensuring that containers are lit with adequate lamps during the hours of darkness and also for ensuring that all the terms and conditions contained in in any authority or licence from the Local Authority are observed and performed.
5
The customer is responsible for ensuring that no waste requiring notification under the Special Waste Regulations 1996 is present in the container.
6
The hire period is for 7 days and the Company reserves the right to charge an additional £5.00 per day for any days exceeding the 7 day hire period.
7
The skip must not be loaded above the height of the top rail or exceed the maximum weight limit. The Company reserves the right to refuse collection of the skip until off loaded to the maximum levels.
Fridges, Freezers, TV's, Monitors, Tyres, Gas Bottles, Toxic Waste or Asbestos MUST NOT BE DEPOSITED IN THE SKIP.
Shirley Skip Hire Earlswood Trading Estate, Poolhead Lane , Earlswood, Solihull
Skips are for general waste only, the following can not be placed in the skip fridges or freezers, TV's or monitors, tyres, gas bottles, hazardous/ toxic waste (which includes paints, solvents liquids or asbestos). Please see terms & conditions for hire.

Please ensure that the skip can be placed on private property. They can be placed on the highway but you will need a permit. This can be arranged through the Local Authority and is the responsibility of the customer. Contact us for advice.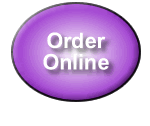 ---
Shirley Skip Hire, Earlswood Trading Estate, Poolhead Lane, Earlswood, Solihull, B94 5EW
Registered Waste Carrier Licence: BUT/772048